Key Benefits
Subscribe

Speech Key Demo
Use the convenience and power of mobile technology to accelerate your ability to SPEAK AMERICAN ENGLISH.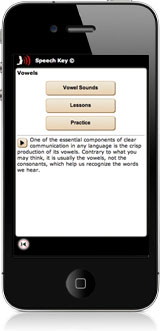 Vowels
No More Fear.
Learn how to pronounce vowels correctly to quickly reduce your fear of speaking English in school and social settings.
See Demo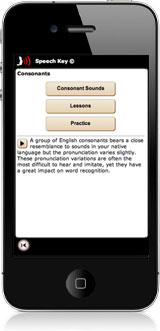 Consonants
No More Errors.
Learn how to pronounce consonants correctly to reduce errors and build your confidence to speak English more often.
See Demo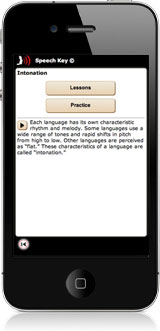 Intonation
Melody & Rhythm.
Learn where to place stress in words and how to use the proper melody & rhythm to enjoy speaking English.
See Demo